8th Residential Refresher Course on GST
January 9 @ 12:00 pm

-

January 12 @ 12:00 pm
Thank you for your over whelming response. Enrollment Closed
Indirect Taxes Committee of The Chamber of Tax Consultants is pleased to announce much awaited 8th Residential Refresher Course (RRC) on GST, at Hotel Fairmont, Jaipur from 9th January, 2020 (Thursday) to 12th January, 2020 (Sunday).
About Hotel Fairmont: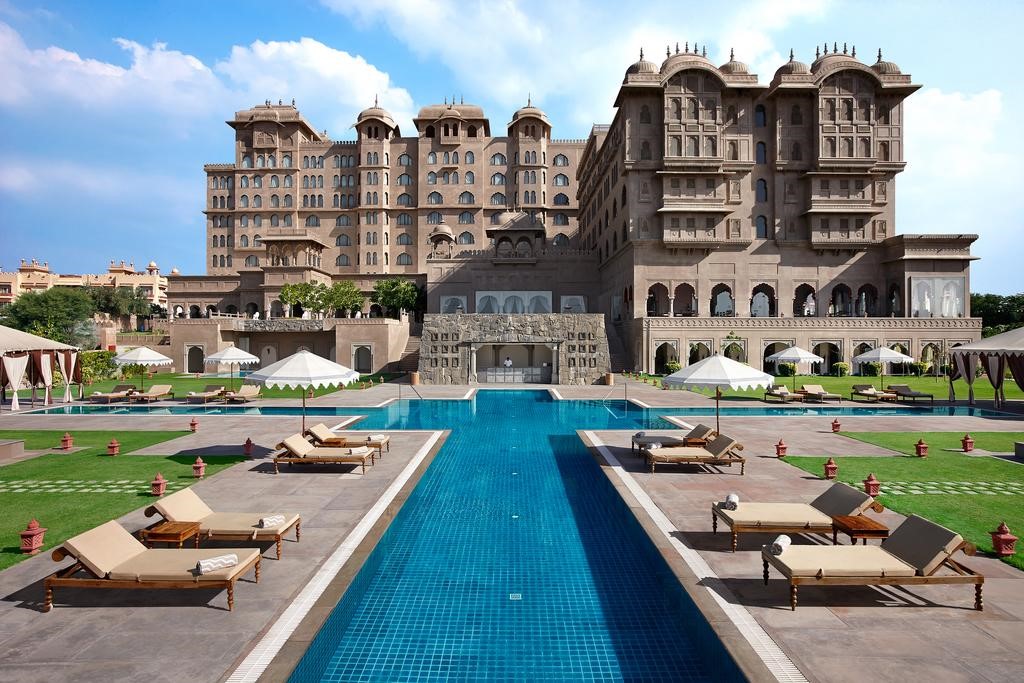 Fairmont Jaipur is an ode to the pink city through awe inspiring architecture and decor, inspired by the Mughal dynasty and Royal Rajputs of yore. Fairmont Jaipur is an exotic palatial property. This luxury Jaipur hotel is nestled amongst the majestic Aravalli hills, all rooms and suites are elegantly appointed, to reflect a perfect blend of traditional Rajasthani décor and modern amenities.
Participants may visit the hotel website:https://www.fairmont.com/jaipur/ for further details.
About Jaipur City: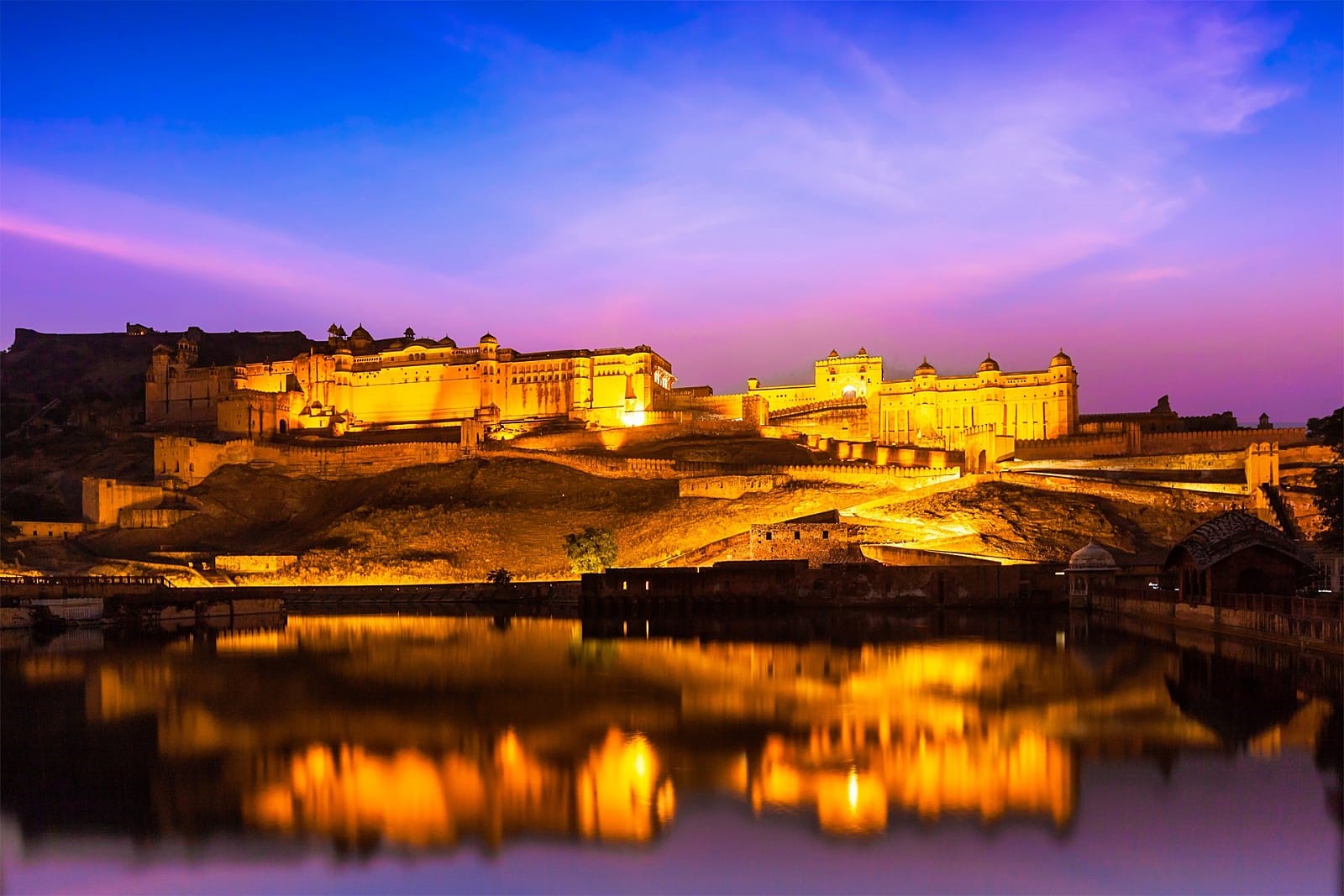 Jaipur, the "Pink City" and the stunning capital of the Indian state of Rajasthan, is a hub for tourists and visitors from all over the world, looking to explore and discover a history that is rich and vibrant even today, evident in the city's breathtaking forts and palaces.
Jaipur traces back its origins to 1727 when it was established by Jai Singh II, the Raja of Amber. He shifted his capital from Amber to the new city because of the rapidly-growing population and an increasing water scarcity.
Planned by Vidyadhar Bhattacharya, Jaipur holds the distinction of being the first planned city of India. Noted architect Vidyadhar Bhattacharya used the established principles of Vastu Shastra to build the city.
The story goes that in 1876, the Prince of Wales visited India on a tour. Since the colour pink was symbolic of hospitality, Maharaja Ram Singh of Jaipur painted the entire city pink. The pink that colours the city makes for a marvellous spectacle to behold. Jaipur rises up majestically against the backdrop of the forts Nahargarh, Jaigarh and Garh Ganesh Temple.
Renowned globally for its coloured gems, the capital city of Rajasthan combines the allure of its ancient history with all the advantages of a metropolis. The bustling modern city is one of the three corners of the golden triangle that includes Delhi, Agra and Jaipur.
Distinguished features of this RRC:
With initiation of multifaceted issues in GST, RRC is scheduled for 3 nights/4 days, to provide more learning with relaxed schedule and enough time for participants to enjoy the venue and places around. The relaxed schedule also helps in networking with professional brothers coming from various parts of the country.

There will be 3 case study papers and 2 technical presentation papers covering the substantive and conceptual aspects of GST.
There will be longer duration for intensive group discussion. Faculties will be given more time to cover the case studies in greater depth.
RRC Subjects and faculties:
PAPERS FOR DISCUSSION
Faculties
PAPER I
Case studies on Real Estate and Works Contract
Mr. Rohit Jain, Advocate
PAPER II
Case studies on Input Tax Credit and Valuation
Mr. V. Raghuraman, Advocate
PAPER III
Assorted case studies on Levy, Scope of Supply, Place of Supply, Exemption, etc.
Panellists :
Mr. Bimal Jain, Advocate, CA Sunil Gabhawalla
Moderator:
CA A. R. Krishnan
PAPER FOR PRESENTATION
IV
Sales vs. Service – Problem Solved by GST?
CA Parind Mehta
V
Principles of Interpretation of Taxing Statutes relevant to GST
Mr. Bharat Raichandani, Advocate
Day, Date and Venue:
Date
Thursday, 9th January 2020 to Sunday 12th January 2020
Venue
Hotel Fairmont, 2, Riico Kukas, Jaipur-303101
Accommodation
Twin Sharing basis
Enrollment fees:
Members
Rs. 19,750 + Rs. 3,555 (18% GST) = Rs. 23,305
Non Members
Rs. 21,000 + Rs. 3,780 (18% GST) = Rs. 24,780
Enrollment Fees for Non-Resident – for residents of Jaipur only.
Timings
Fees
Inclusion
Venue
NRRC will commence at 3.30 p.m. on Thursday, 9th January, 2020
and will end by 1.00 p.m. on Sunday, 12th January, 2020.
Rs. 11,500/- + Rs. 2,070/- + (18% GST) = Rs. 13,570/-
RRC Course material, Lunch on 10th, 11th and 12th January 2020;
Dinner on 9th and 11th January, 2020
Tea and refreshments on all days.
HOTEL FAIRMONT, Jaipur
Address: Hotel Fairmont, 2, Riico Kukas, Jaipur-303101
Other relevant information:
RRC will commence from Lunch at 12.00 Noon on Thursday, 9th January, 2020 and end by 1 p.m. (after lunch) on Sunday, 12th January, 2020.

Check-in time at Fairmont, Jaipur is at 2 p.m. on 9th January, 2020. The sessions will start at 3.30 p.m. on 9th January, 2020. Participants are requested to book tickets accordingly.

Participants have to make arrangements for reaching Fairmont, Jaipur. Hotel is 40 to 50 minutes drive from Jaipur Airport and about 40-45 minutes drive from Jaipur Railway Station. The participants will get cabs, OLA, Uber, etc. from the airport as well as the railway station.

RRC fees includes course materials, stay on twin sharing basis and all meals starting from Lunch on 9th January, 2020 to Lunch on 12th January, 2020.

Participation will be on first-come-first-served basis.

Request for refund will not be entertained except where cancellation is for genuine unavoidable circumstances and it is subject to the discretion and approval of Managing Council of Chamber.

Interested Members may enroll from the Chamber's Website www.ctconline.org to make online payment. Members can also download the "Form" from The Chamber's website www. ctconline.org or may collect it from The Chamber's office and send it along with the cheque/DD/Pay Order in favour of "The Chamber of Tax Consultants."

Outstation members are requested to make the payment by At Par Cheque / Demand Draft only or can make online payment through Chamber's website www.ctconline.org

Participants willing for extended stay with family can avail the said benefits for 3 days before or after RRC dates at discounted rates subject to availability. Participants are requested to contact Chamber's Office or convenors for availing the said benefits.

For enrollment and any other conference related inquiries, please contact Mr. Hitesh Shah – Manager of Chamber's Office.
Organized by

INDIRECT TAXES COMMITTEE
CA A R Krishnan

CA Rajiv Luthia

-Advisors

CA Pranav Kapadia

-Chairman

CA Atul Mehta

–Co Chairman

CA Sumit Jhunjhunwala

Vice Chairman

CA Hemang Shah

CA Kush Vora

CA Keval Shah

-Conveners

CA Ashit Shah

-RRC Director